BREAKING THROUGH
Breaking Through, produced in Washington, DC, and powered by activist group Moms Rising, covers the top topics facing our nation from a perspective that corporate media too often ignores: the perspective of real people and real experts.  We take an in-depth look at how the issues that matter impact you, your neighborhood, and your community–along with what you can do to make a difference.  Listen, learn, grow, change the world.
HOST: Kristin Rowe-Finkbeiner
BUILDING BRIDGES
Building Bridges: Your Community & Labor Report, produced by WBAI Radio in New York, is one of the longest running and best known labor activism and community affairs radio programs in the nation. The show provides a mix of labor and community-based programming that tackles the issues of the working class, where they work and where they live. By broadcasting the voices of those who seek social justice, the goal is to heighten public awareness and facilitate unity between groups that fight for change.
HOST: Ken Nash and Mimi Rosenberg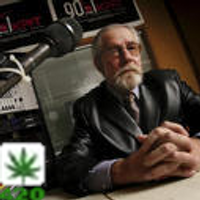 CENTURY OF LIES,
CULTURAL BAGGAGE,
4:20 DRUG WAR NEWS
These offerings of the Drug Truth Network bring commentary, newsmaker interviews, and analysis of news stories related to activism, law enforcement, politics, and science surrounding the continuing War on Drugs.
HOSTS: Dean Becker (CB AND 420 NEWS), Doug McVay (COL)
CINDY SHEEHAN'S SOAPBOX
 The Soapbox is a network of peace-progressive radio shows founded by renowned nonpartisan activist and "Peace Mom" Cindy Sheehan. Her show is the flagship, in which she interviews notable figures in the anti-war movement and provides insightful discussion on issues of activism, dissent, fighting imperialism, working for social justice, and speaking truth to empire.
HOST: Cindy Sheehan
CLEARING THE FOG
Produced in Washington, DC, Clearing the FOG is activist radio that exists to speak truth and expose the Forces of Greed. The program features interviews with activists, scholars, and newsmakers on subjects related to building peace in the world.
HOSTS: Margaret Flowers, MD, and Kevin Zeese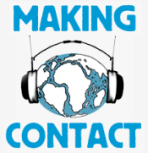 MAKING CONTACT

The International Media Project, an independent, nonprofit organization committed to investigative journalism, in-depth critical analysis, the promotion of civic participation, and the dissemination of educational material is the force behind Making Contact. Each week, the social justice-minded show brings you stories that analyze critical social and environmental issues and showcases grassroots solutions in order to inform and inspire listeners to take positive action.
HOST: Andrew Stelzer
THE MICHAEL SLATE SHOW
The Michael Slate Show brings you some of the most radical, provocative, and far-seeing analysis in the nation today, including the voice and analysis of Bob Avakian, chair of the Revolutionary Communist Party. Offering an in-depth look at the critical and cutting-edge issues of our times, the show, produced at KPFK, is where revolutionaries, scholars, journalists, artists, and everyday people who care about finding the truth and changing the world have a platform for their voices and ideas. It's revolutionary activist radio that digs into the world as it is and how it should be and could be.
Host: Michael Slate
TALK NATION RADIO
   Talk Nation Radio is a nationally syndicated program from Pacifica that features noted peace activist and author David Swanson. The independently produced show presents compelling discussions on war and peace and issues of the day and features activists, writers, intellectuals, and other essential voices you generally won't find in the mainstream corporate media.
HOST: David Swanson
---